Braun Silk epil 5 – 5580 Legs – Body & Face Epilator with Cooling Glove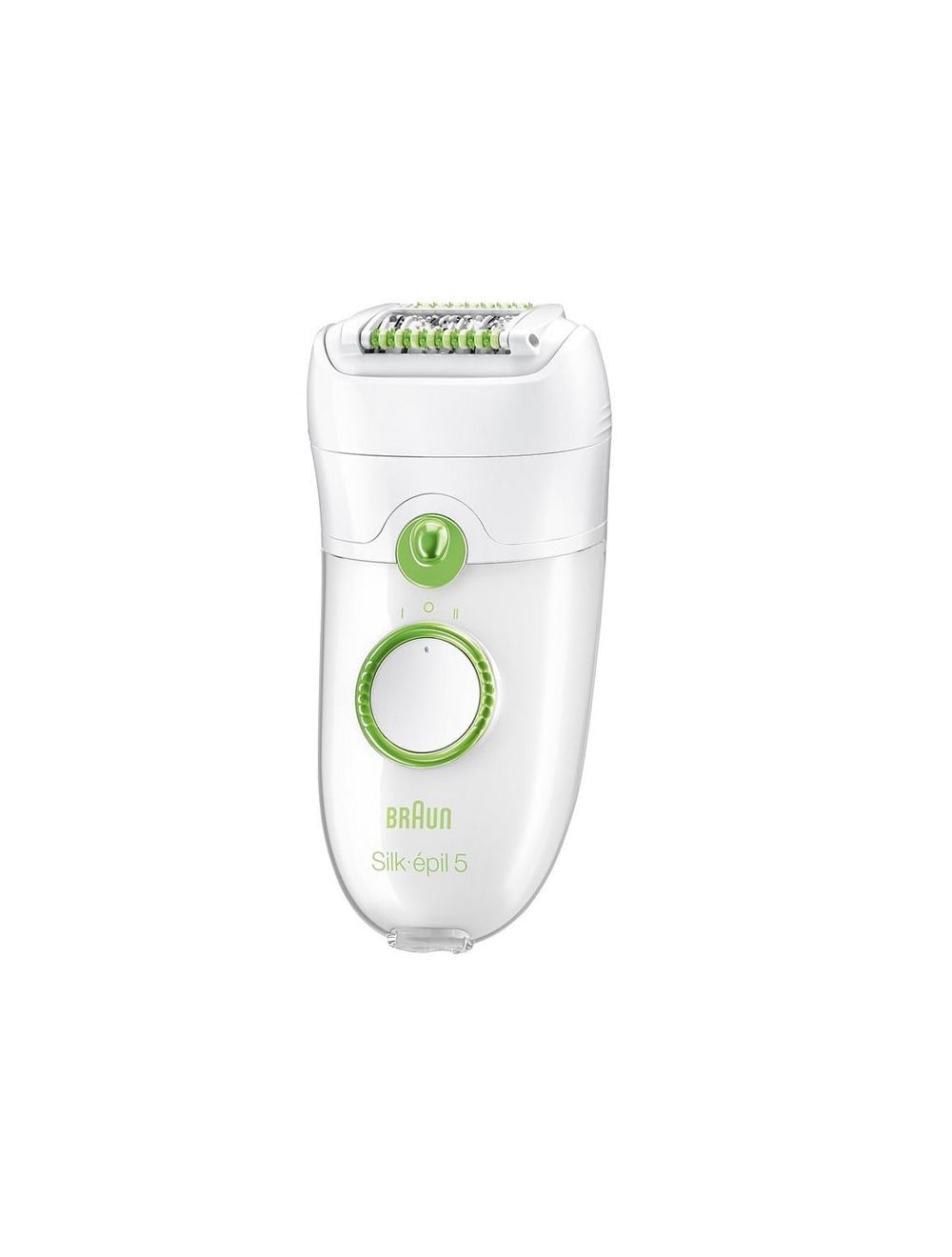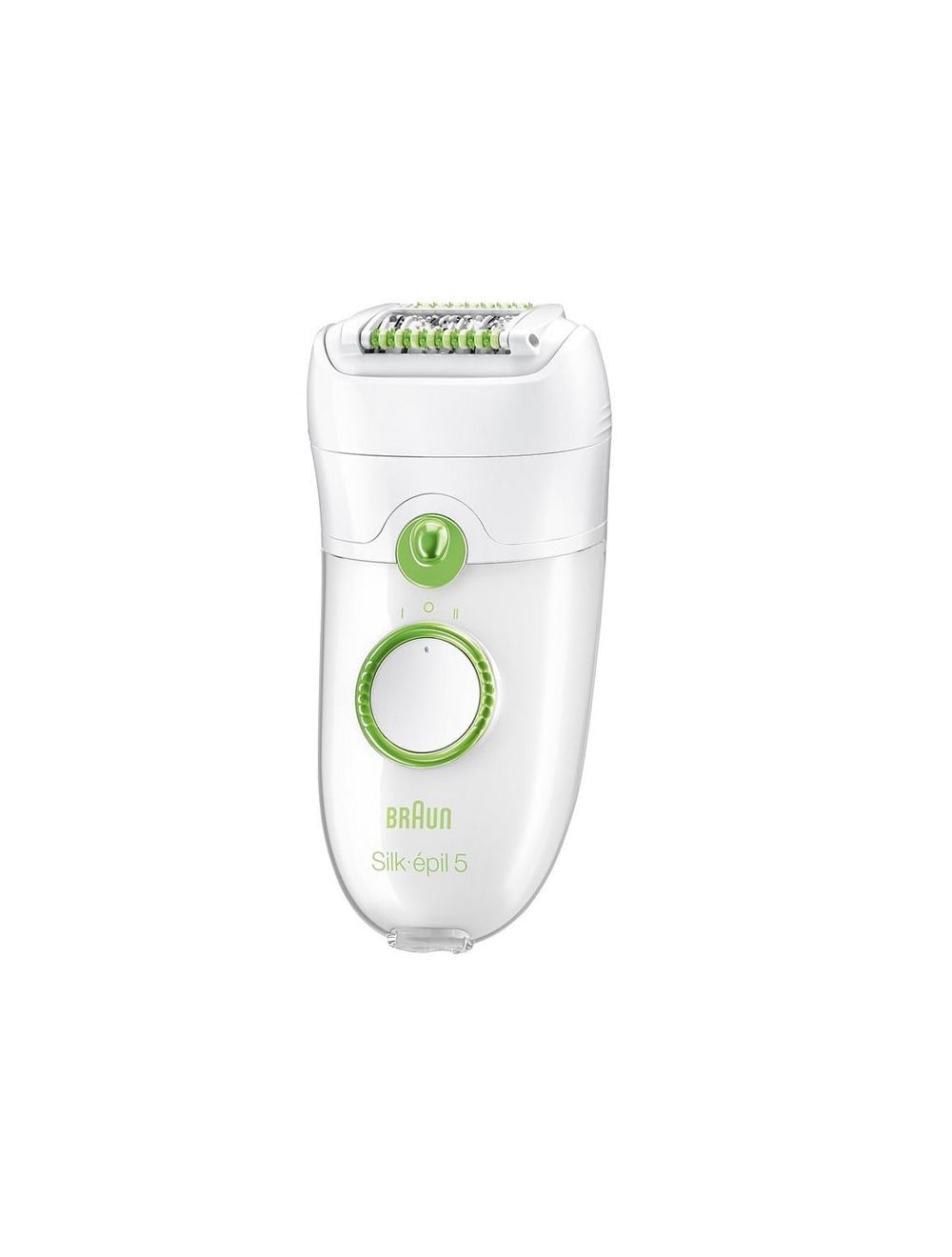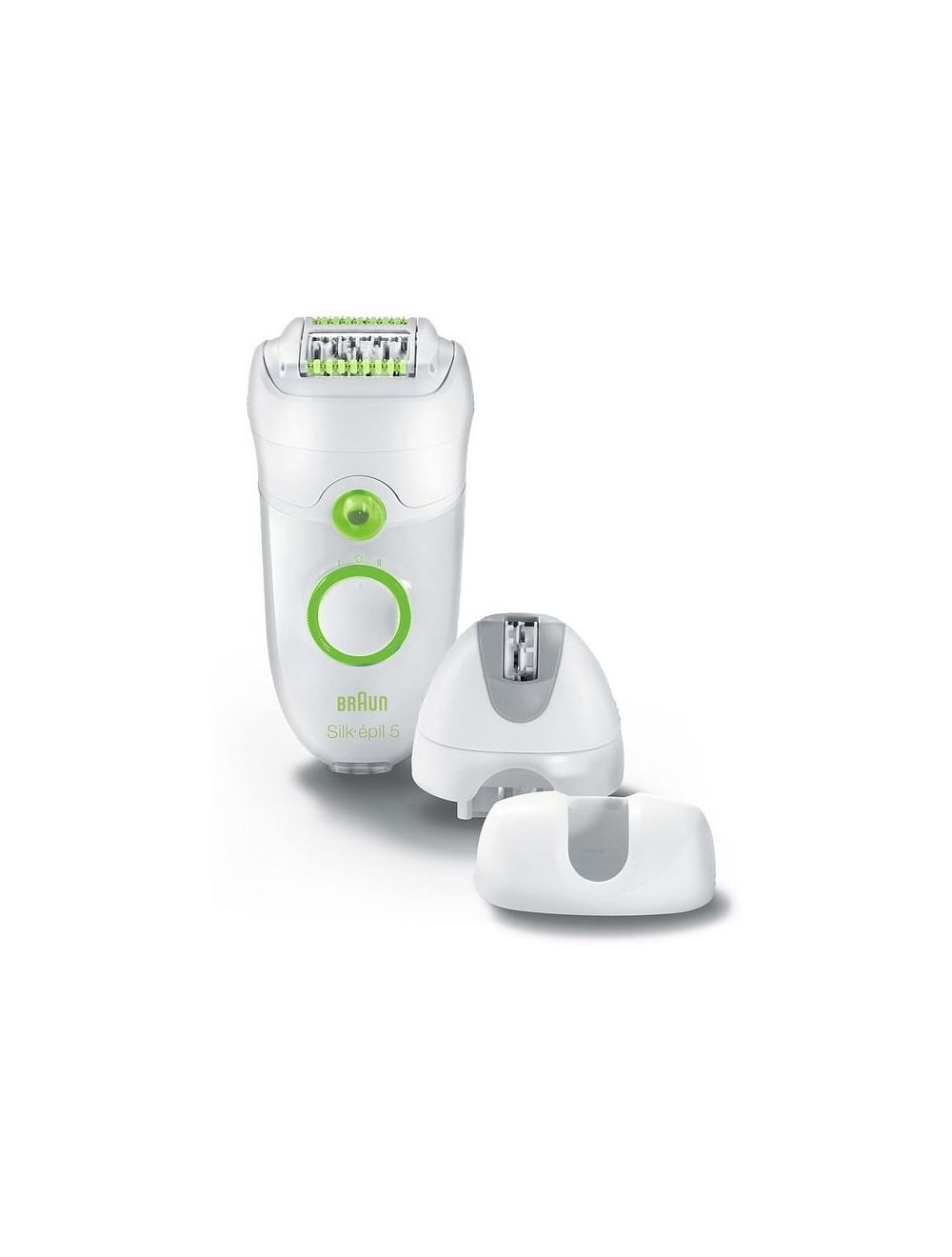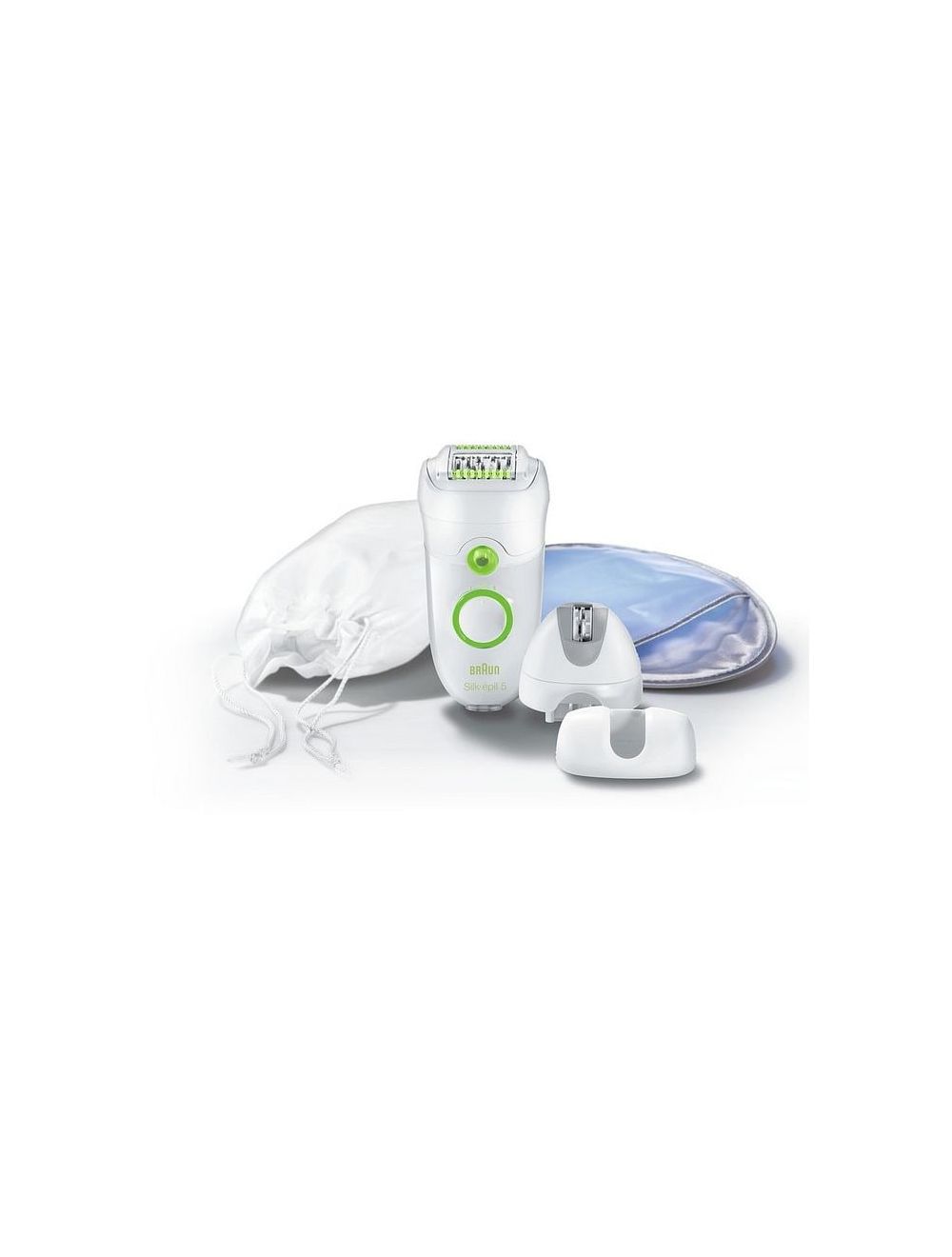 The Braun SE 5580 Silk-Épil 5 is an ideal choice for those who are new to epilation.
Your skin will remain smooth for days with this epilator.
It has 40 tweezers that remove hair from the root, making it difficult for the hair to grow back.
Additionally, when the hair does grow back, it is softer and finer than before.
The Smartlight technology has been incorporated into this epilator that helps you see every fine strand of hair, so none is missed.
SIMPLE AND CONVENIENT
The Braun Silk épil SE3380 3 Epilator has SoftLift tips that lift flat strands of hair and guide them to the tweezers.
This epilator offers two speed settings for gentle and extra efficient epilation.
A cooling glove is featured that ensures you have a comfortable experience as it cools the skin before and after the process of epilation is finished.
COMPACT AND EFFICIENT
The Braun Silk épil SE3380 3 Epilator has a compact form factor and can be easily carried in your bag.
Your skin is stimulated smoothly and massaged by its massage rollers.
These rollers help in easing the process of epilation.
It has 40 tweezers that feel gentle against the skin and aid in removing unwanted hair with efficiency.
This epilator incorporates a unique technology called Smartlight that lightens up the area you want to trim so that you cut every single strand of unwanted hair.
MORE INFORMATION
REVIEWS
DIRECT INSTALLMENT