Egypt receives first batch of Sinopharm covid-19 vaccine, to provide it free for Egyptian citizens
Egypt Receives First 50,000 Batch of Chinese COVID-19 Vaccine
Cairo international airport on Thursday 10th of December 2020, has received the first batch of corona virus vaccine from China's Sinopharm pharmaceutical
China's coronavirus vaccines has been approved for general use by a government for the first time, with the United Arab Emirates on last Wednesday endorsing a vaccine made by ­Sinopharm after reviewing the drugmaker's assessment that the shot was 86 percent effective against covid-19 virus, 99% for human immunity and anti-bodies and 100% protection in mild-moderate viral infection cases.
Giant Chinese Sinopharm pharmaceutical's efficacy rate puts the company's vaccine behind Moderna's 94.5 percent and ­Pfizer-BioNTech's 95 percent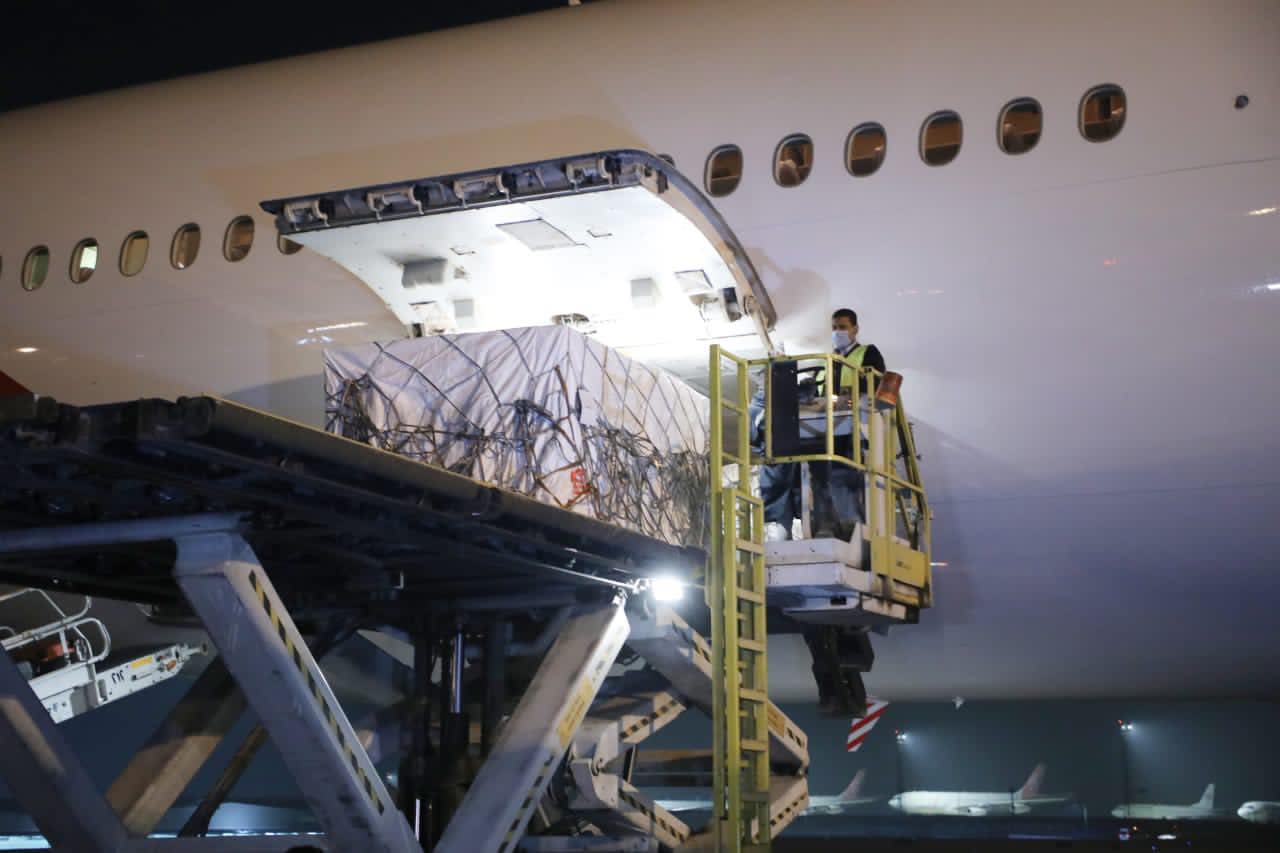 Egyptian minister of Health " Hala Zayed " said during a press conference at Cairo International airports late thursday that the new Chinese covid-19 vaccine will be provided and available for all Egyptian citizens with 100% free of charge.
She mentioned the last-week results of vaccine by United Arab of Emirates and scored more than 95% for all mild to moderate cases.
Bloomberg international reported that Egypt country recognized as one from the highest ranking countries in signing vaccine supply agreements globally.
Egypt submitted an application form to obtain COVID-19 vaccines from COVAX, a scheme led by the GAVI alliance designed to secure rapid and fair global access to COVID-19 vaccines.
Priority in distributing the coronavirus vaccine would be for medical staff, people with chronic diseases, and the elderly.
Also, Egypt has reserved doses of a potential coronavirus vaccine developed by the US pharmaceutical corporation Pfizer, which would cover up to 20 % of the country's needs.
Egypt has also secured doses of a promising British vaccine developed by Astrazenica – Oxford University that will meet up to 30% of the country's needs.
Russia's sovereign wealth fund agreed to supply 25 million doses of its potential COVID-19 vaccine to Egypt via Pharco
In same context UAE Minister of Health said that nearly 100,000 people across the UAE have received the Chinese Sinopharm vaccine as part of a voluntary program, with 31,000 others receiving it as part of clinical trials.